Call Tracking for Marketing Agencies
.
An increasingly connected world means that every day more and more consumers are reaching out to businesses over the phone. With Nimbata Call Tracking tailored for Marketing Agencies, you can convert more customers for your clients by attributing calls to the marketing activities driving them. No matter how big or small the agency, deliver new insights to your customers and at the same time reduce the cost of acquiring each.
Drive more leads for your clients
.
Claim conversions which otherwise would have been left unattributed!
Call Tracking for Marketing Agencies
An essential tool for your marketing stack
.
Powerful features and hassle-free configuration for the every-day marketer.
Setup in Minutes
.
Setup Nimbata with a single script in a matter of minutes, with Google Tag Manager or our official WordPress plugin. Get new tracking numbers, assign them to your client destinations, and start gaining insights on marketing efforts driving calls to your customer's business.
Multi Client Account
.
Tap into Nimbata's multi-client account option in order to:
Access and manage all your clients under a single account and easily switch between the different brands you manage.
Create in seconds customized dashboards to isolate key metrics and monitor your accounts' overall performance.
Select the ways you want to view your accounts utilizing our advanced filtering options. Choose among reports:
Per account
All-in-one
On subsets of your accounts
Share view-only access to your clients or easily extract the data to build tailored reports.
Seamless Integrations
.
Push call events and conversions to third party tools such as Google Analytics. Monitor how many phone calls each channel brings or set goals to capture call conversions from individual campaigns.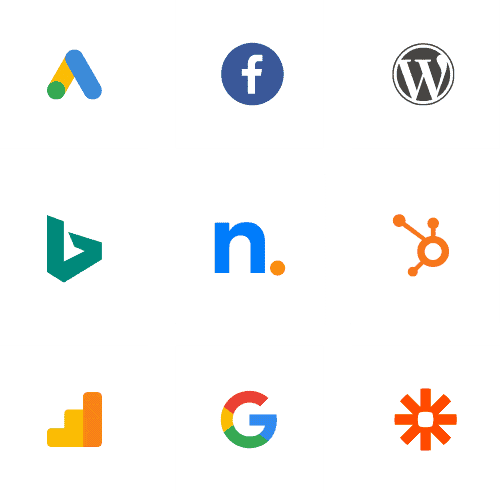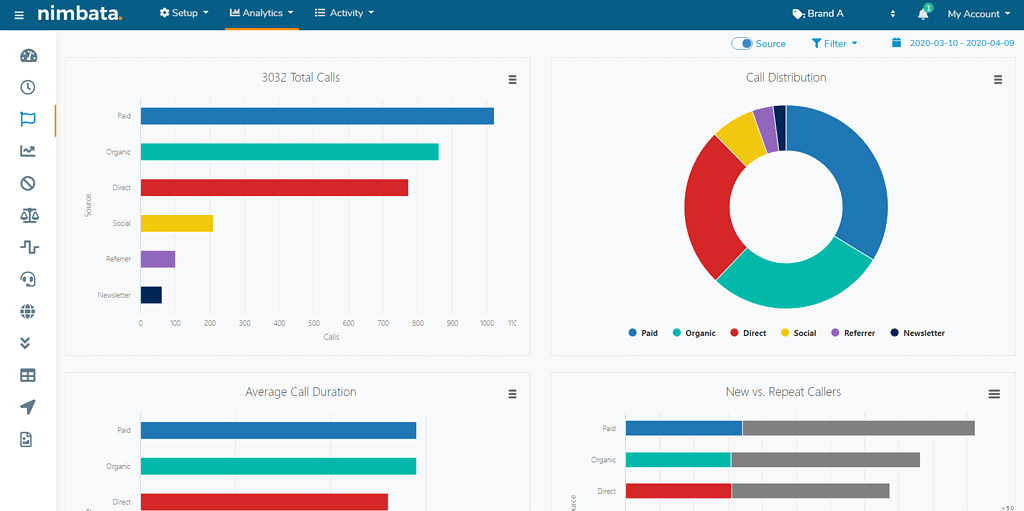 Advanced Call Analytics
.
Get real-time access to a variety of detailed acquisition and behavioral reports to get a holistic view of your audience and its sales journey so that you can build more targeted campaigns and convert more customers for your automotive business.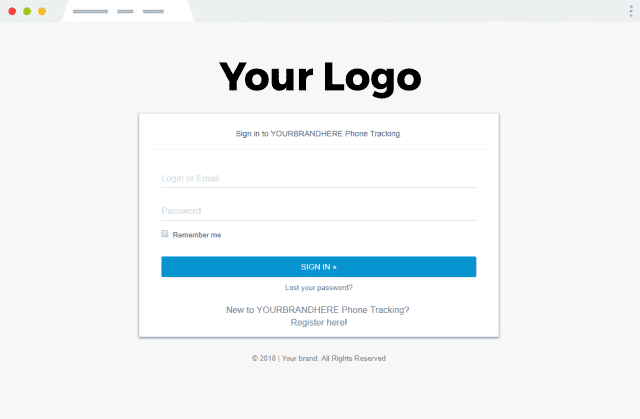 Interested in White Labeling?
Call Tracking is an essential tool for all marketing agencies.
With our White Labeling option, you can incorporate Nimbata call tracking software to your offered services in order to enhance your clients' Marketing ROI, but also prove value to them.
All these under your own brand and with your own pricing options! Let us handle all the technical details and focus on the actions that matter.
Branded
Client facing app featuring your own brand and logos.
Flexible
Multi-client account capabilities with your pricing options.
Local or Toll Free Numbers
.
Whether you run marketing campaigns at a local or a global scale, you can take full advantage of Nimbata's extensive coverage to measure, analyze, and optimize your call performance, no matter where you are located.
Nimbata instantly provides you with local or toll-free phone numbers. You simply assign them to the marketing sources you wish to track leads from.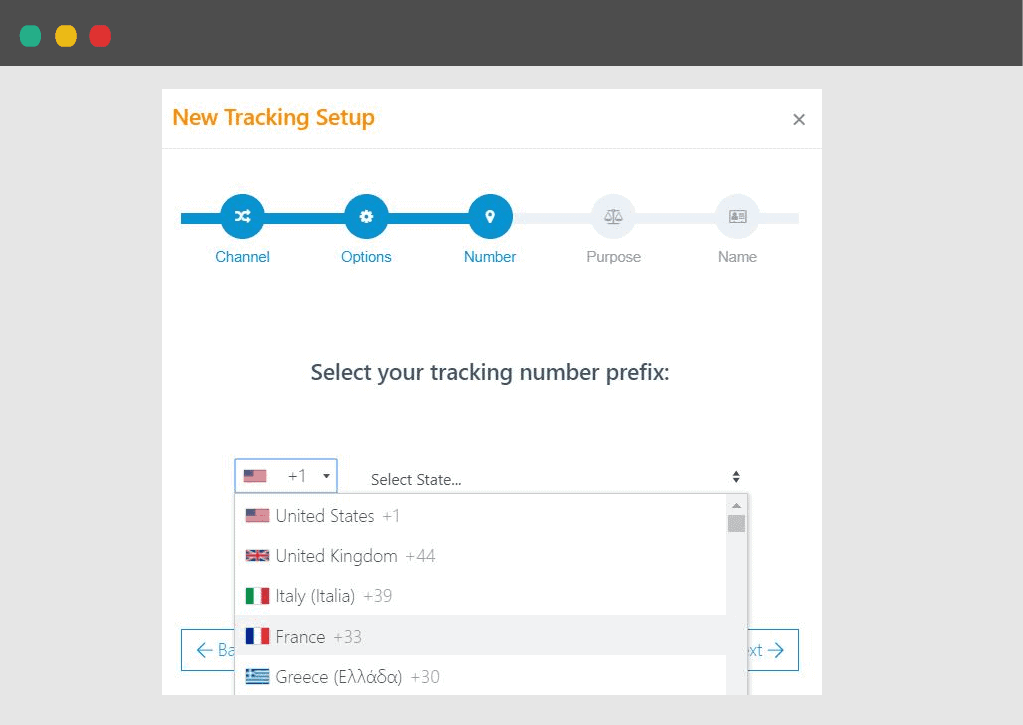 Prove value to your clients
.
See how Nimbata can help enhance your client's Marketing ROI. Get in touch with us to book a demo today!