Call Tracking for HubSpot
Make your sales funnel more accurate and improve your sales efficiency.
Improve your sales funnel by capturing the offline touch or enrich your insights for your existing contacts
.
Install HubSpot Integration and give permission to nimbata through nimbata app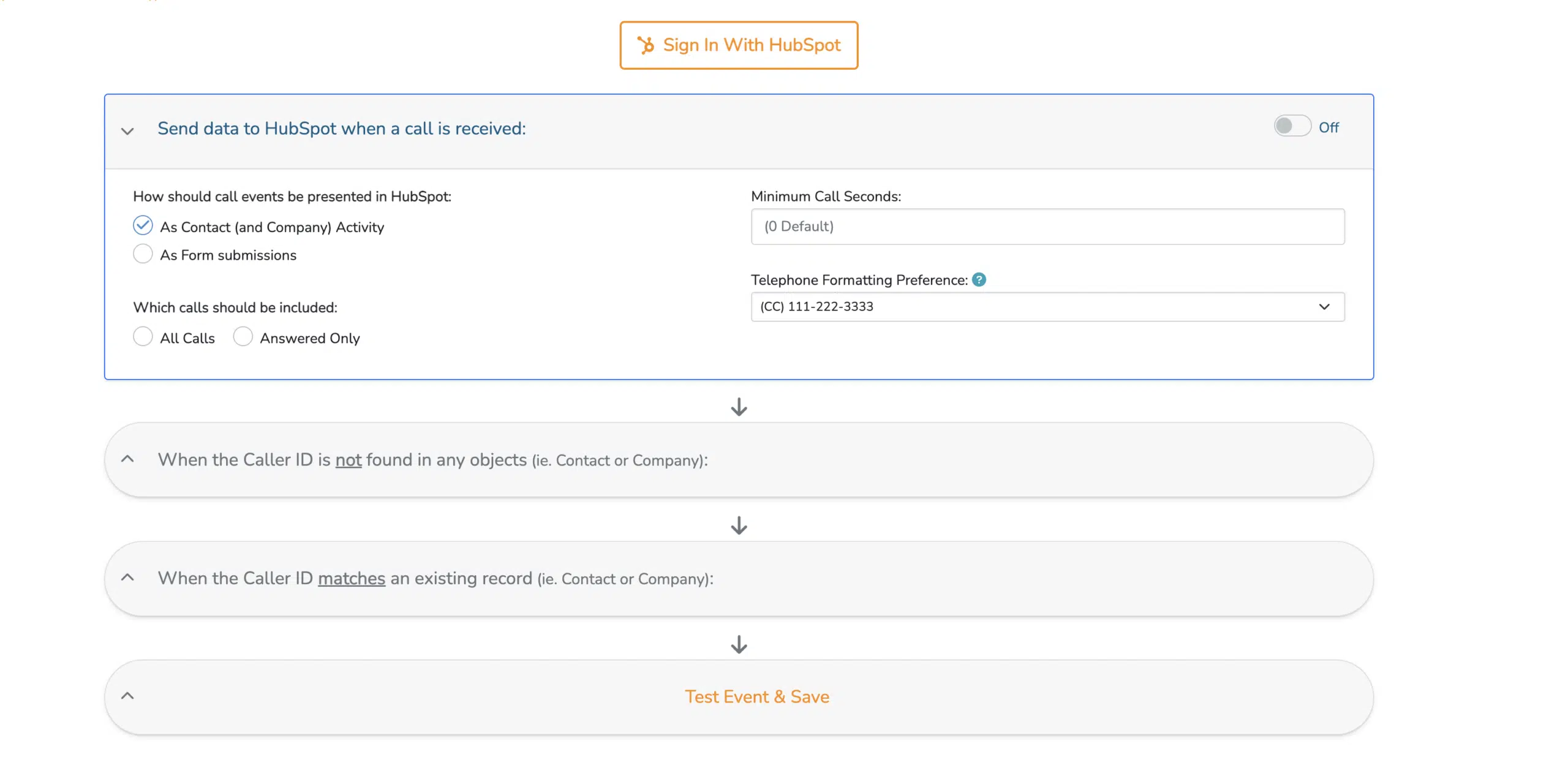 Configure which data you wish to receive and how should nimbata send them into your HubSpot Account according to your team's needs

Include your call insights to Marketing & Sales Reports, create new nimbata view and filter your data as you wish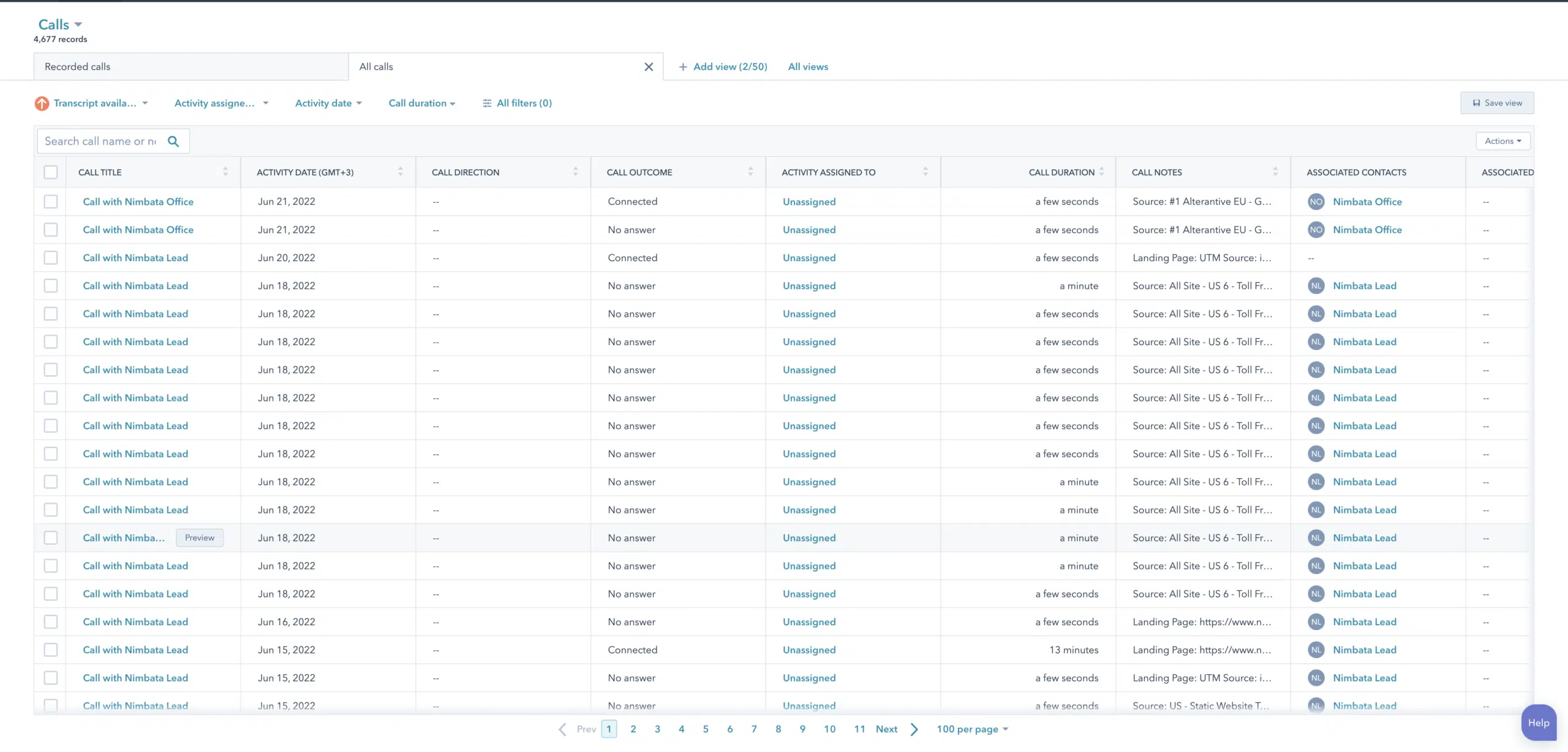 You got more Questions about Zoho CRM + Nimbata?
Nimbata's integration with HubSpot helps identify which marketing campaigns are inspiring prospects to pick up the phone and act. Create new contacts to your HubSpot CRM account every time Nimbata records a call event and tie them with all their respective tracking details (source, campaign, keyword, etc.).
Automatically get a clear view of your performance and the sales journey your customers followed and optimize your efforts to increase conversions. 
HubSpot Integration is included in Pro Plan. If you want to learn more about nimbata's plans check our detailed pricing here.