Enhance your lead management engine by connecting Nimbata with the apps you love and use the most.
Use Zapiers 5000+ app integrations to automatically gather customer insight data in one place
.
Connect your Zapier and nimbata accounts through nimbata app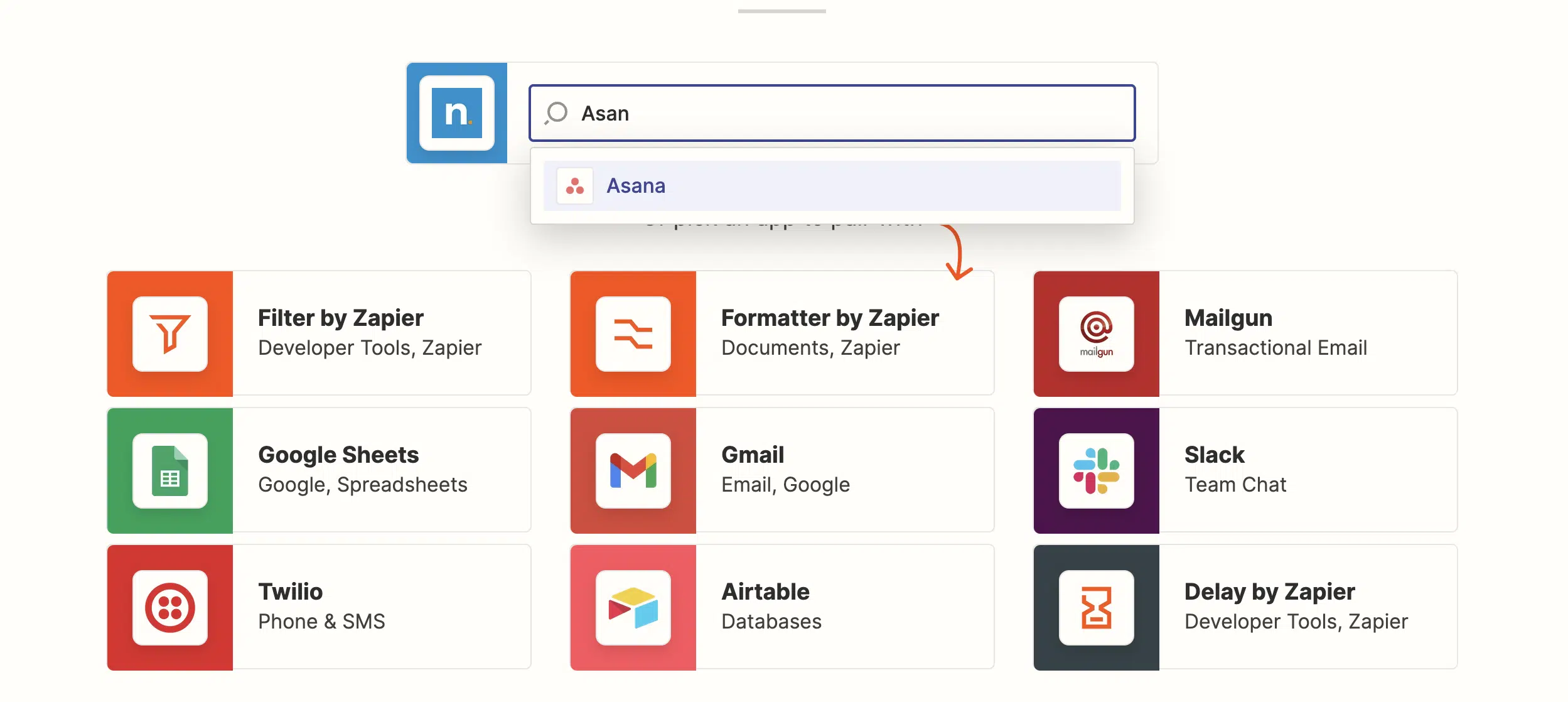 Search for the available pairing apps and start the integration process

Create your new Zap and set up your trigger and actions according to
your business needs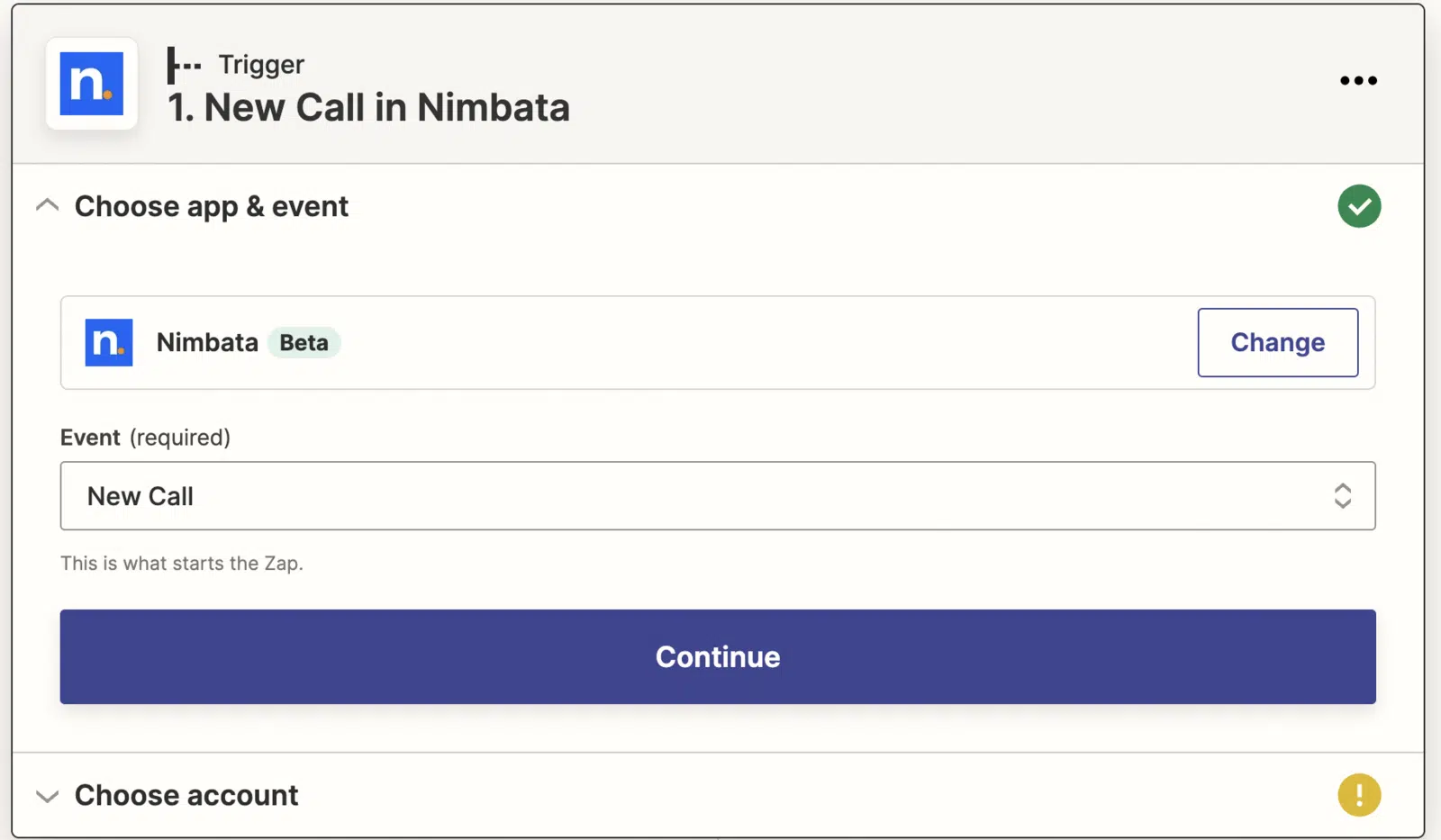 You got more Questions about Zapier + nimbata?
If you want to learn more about Zapier, take a look here.
There are tons of available apps that you can send your call data. Choose the one you would like from the list and start the integration process!