Turn your Slack workspace into lead management engine. Know whats happening with incoming calls and leads right in Slack.
Get inbound call events and insights that enable your teams align on handling your different lead scenarios
.
Log into your Nimbata account and then navigate to Integrations>Slack and click on "Slack"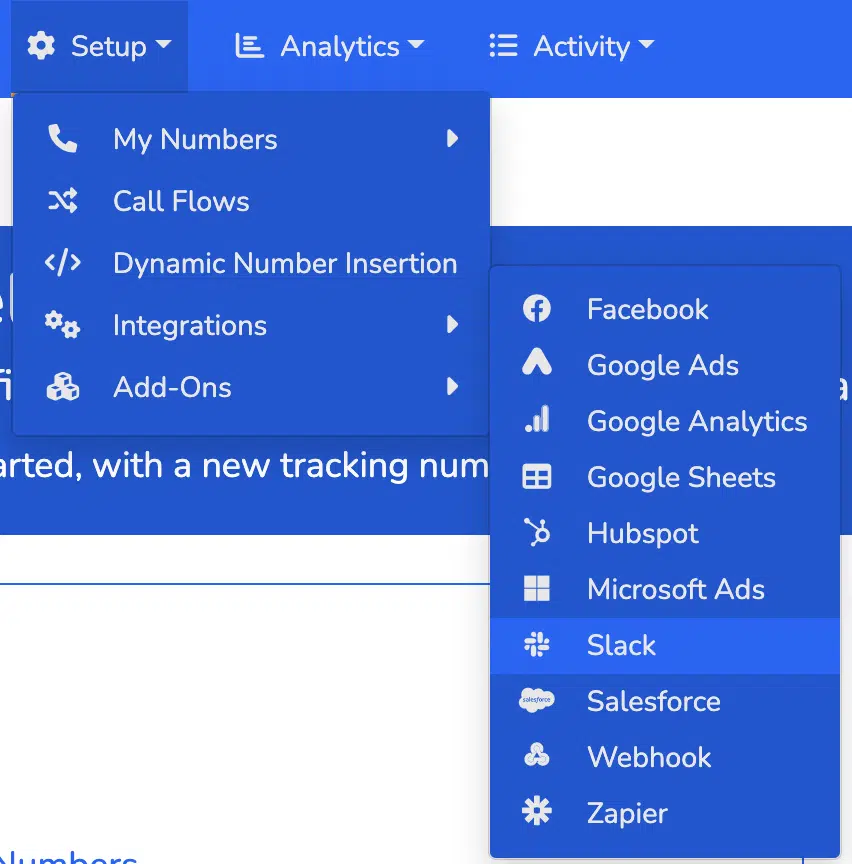 Click on "Add to Slack" button and give permission to nimbata through nimbata app

Set parameters and tailor your Slack message according to your
team's needs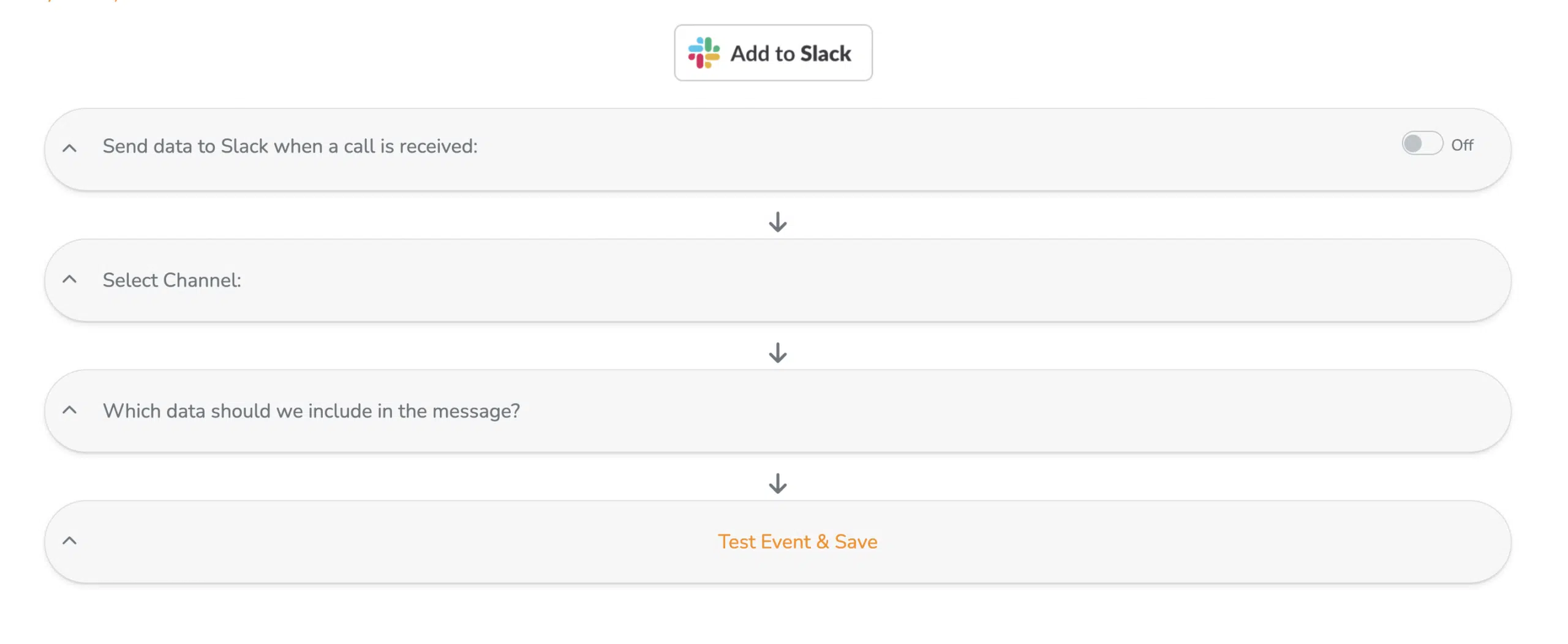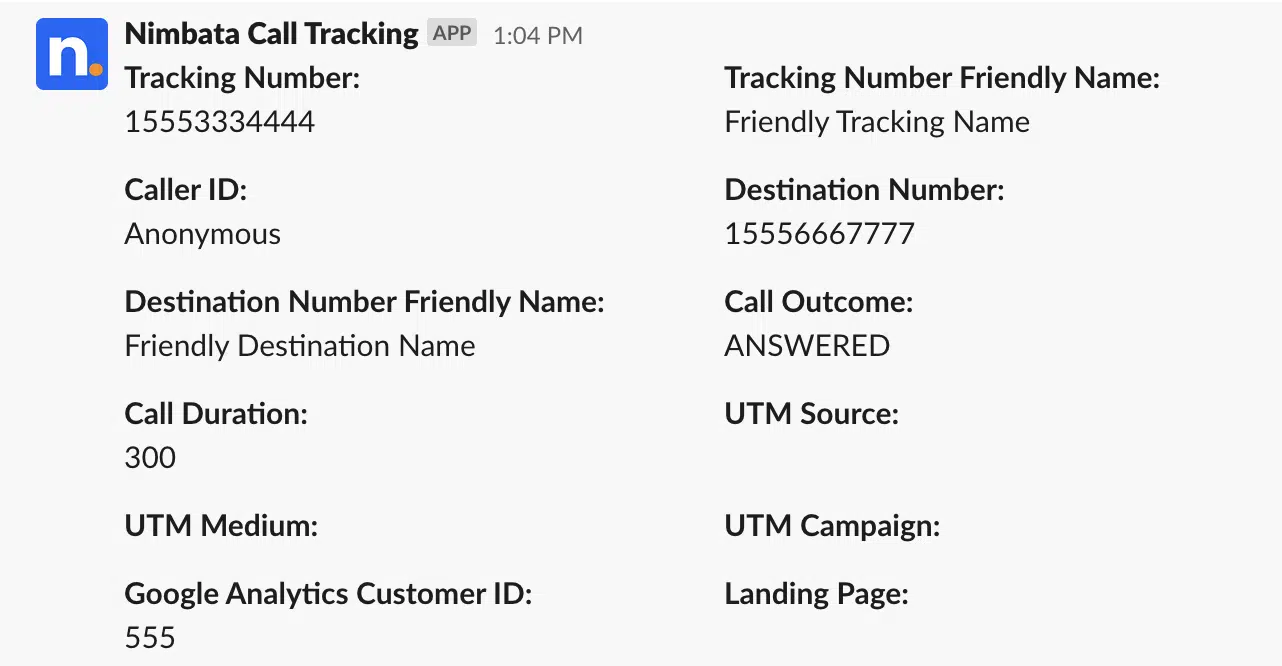 Test the Integration & receive your first
Slack message

If you want to read our step-by-step guide on how implementing Slack+Nimbata integration visit
Nimbata Helpdesk
You got more Questions about Slack + Nimbata?
The Nimbata+Slack integration allows teams to communicate better and obtain real-time call insights within their preferred Slack workplace. You can easily tailor your message according to the data you wish to receive in every message such asTracking Number, Call Duration, Caller ID, Recording Link, UTM source and more. 
Seeing your data as it happens improves your decision making process, enhances your marketing performance and helps your teams become more aligned!
Slack Integration is included in Marketing Plan. If you want to learn more about nimbata's plans check our detailed pricing here.