Integration Triggers
Unlock flexibility with integration triggers. Set rules for sending call data to your favorite tools
Injecting call data into other marketing tools can greatly enhance the benefits of call tracking. It's crucial to have accurate and useful data to ensure that your marketing analytics are not cluttered with unnecessary call data.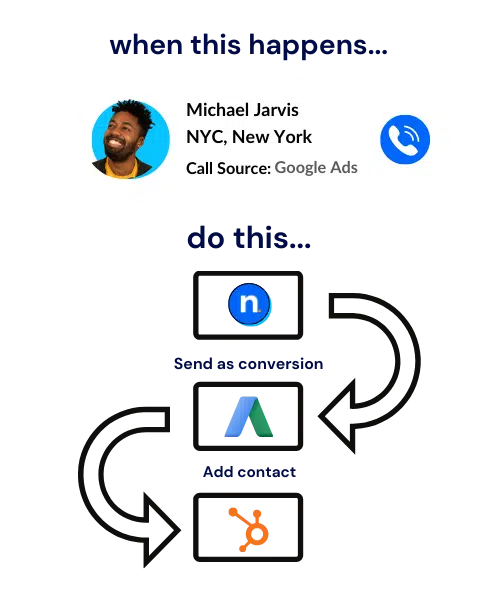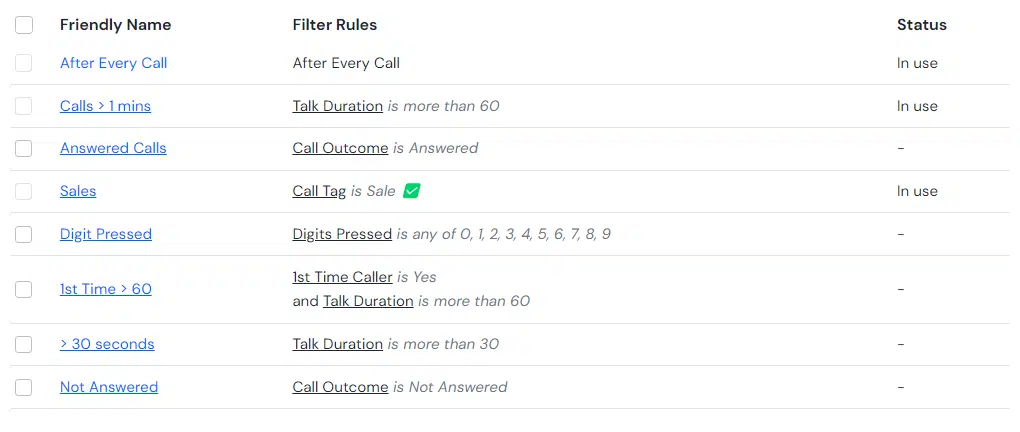 Prioritize callers that require more attention
.
Custom Integration Triggers are available at the brand level within your Nimbata account. You can set detailed criteria to determine which calls are sent to each of your third-party integrations. This way, you can customize the data you're sending to the apps that help you make data-driven decisions.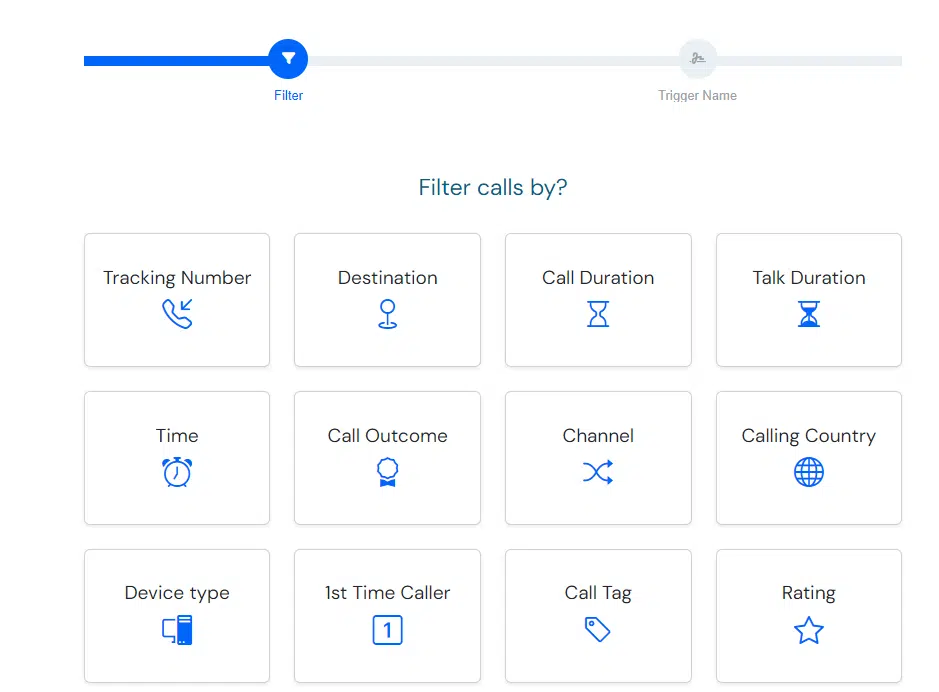 Full customization so your lead generation can focus on true conversions
.
With Custom Integration Triggers, you can customize your integration settings in a multitude of ways. You can choose to filter by tracking number, call type, call tag, or call duration. This ensures that you receive the information you need when and where you need it.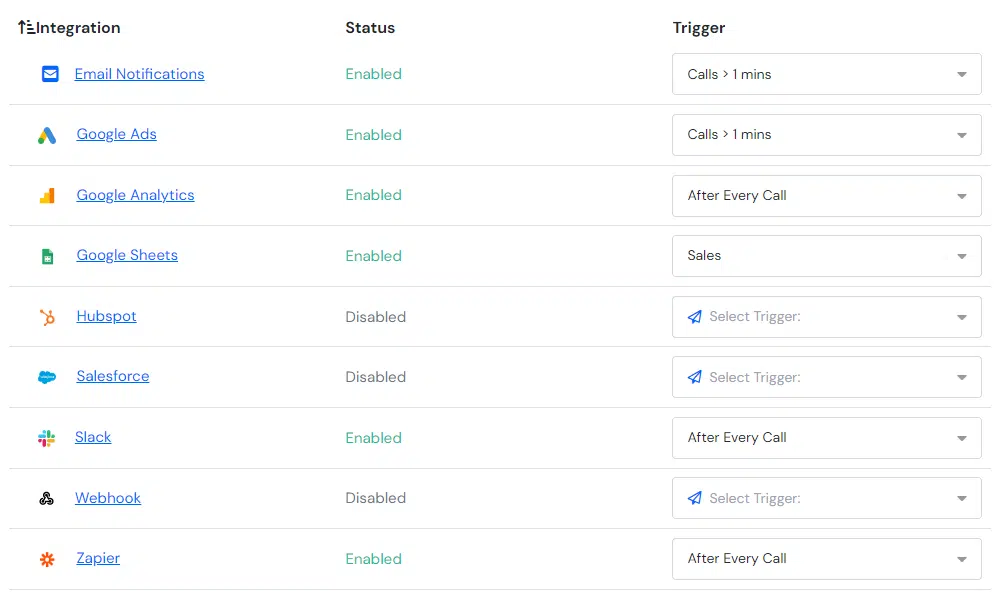 Use cases
.
Here are just a few examples of how you can use Custom Integration Triggers to better manage your call data.
Only send sales calls to your CRM
Focus your lead generation on true conversions
Prioritize callers who need more attention
Explore more lead management features
Ready to take Nimbata for a spin?
No credit card required