Turn every inbound call to attribution signal for your marketing campaigns
Caller attribution at-scale for websites with high visitor traffic
.
Install & activate nimbata plugin



Insert your DNI ID into WordPress (Settings>nimbata)

Let nimbata do its magic and keep monitoring your call data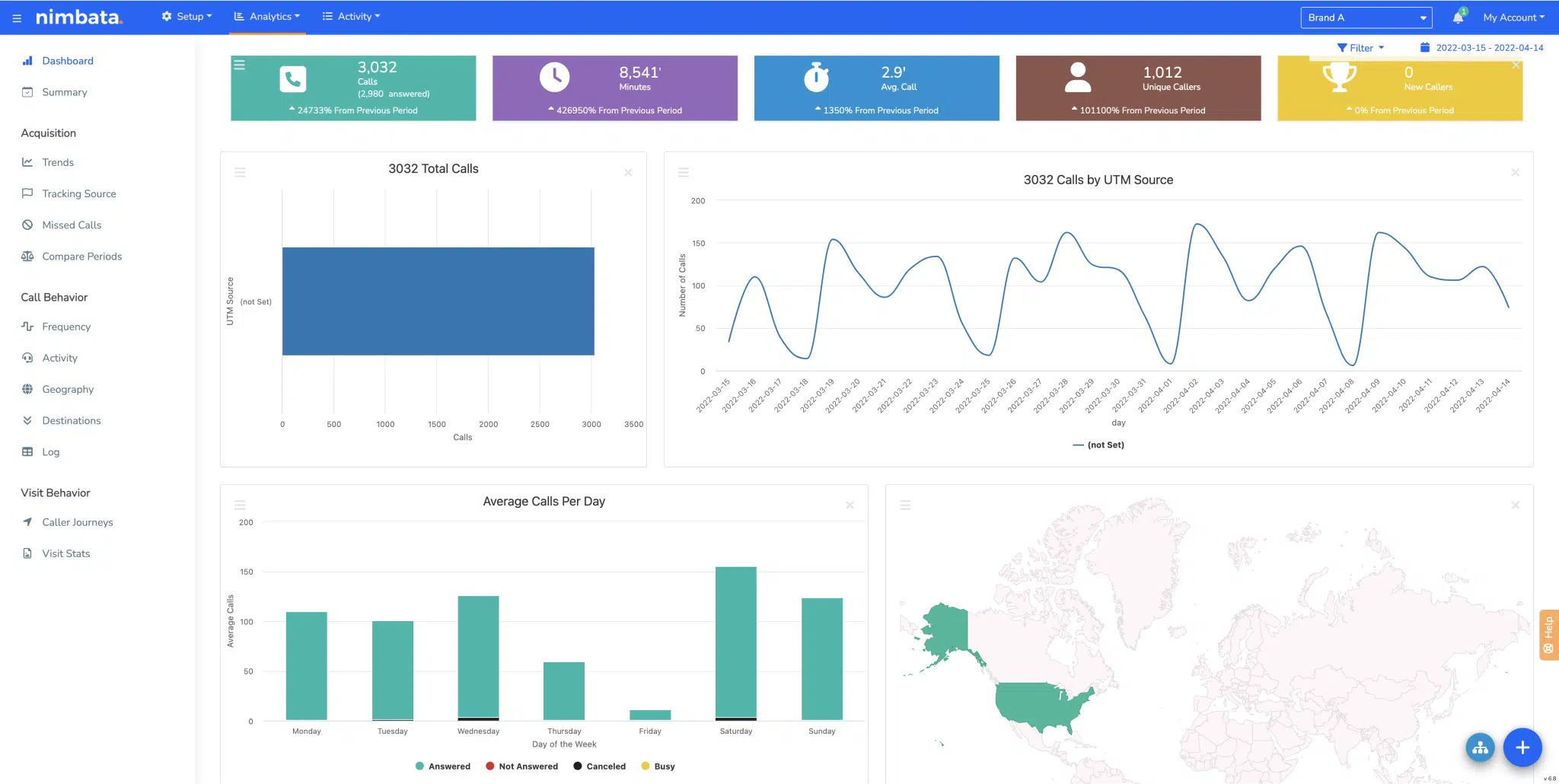 You got more Questions about WordPress + Nimbata?
Dynamic Number Insertion(DNI) is a tracking code added to your website properties. This script is responsible for swapping your site's existing phone numbers with those tracking numbers tied to the sources you want to track.
In action, Dynamic Number Insertion(DNI) allocates a unique phone number to each source e.g. Facebook Ads, Google Ads, Newsletters, Offline ads, etc, allowing you to track online and  offline attribution.
If we assume that Call Tracking is an ecosystem, then DNI is this little thing that makes the whole ecosystem functional. Not only allows you to track your callers in detail but also helps you understand who your customer is.
You can learn more by reading our blog post about Dynamic Call Tracking here.
Our WordPress call tracking plugin allows you to dynamically swap your site's phone number with one of your tracking numbers.
Utilize Nimbata's WordPress integration to add the Dynamic Number Insertion (DNI) script in your web properties and discover which marketing sources, ads and keywords are driving phone calls and conversions to your business.