2022 was a hell of a year for nimbata!
We significantly improved our app's UX/UI, we added advanced call attribution features and integrations with top rated marketing and CRM tools, we built a consistent communication in which we shared product updates and lead gen tips, and the most important is that we managed to create stronger bonds with our clients.
In the past year we took your feedback very seriously, we carefully heard all your questions and recommendations, which improved our platform and helped us to prioritize our releases.
Let's see the full nimbata recap!
Below is a list with the most used ones. Are you missing out on any of them?
Lead Capture
Form Tracking
We made a step further into the Lead Generation world. Form Tracking is still in an early stage, but we prepare major updates so that you can completely attribute form leads alongside your phone leads.
Swap Groups
If your website shows more than two phone numbers and you wish to track calls towards all of them, then while setting up your DNI script, you should setup swap groups which allow you to Swap multiple phone numbers on a website with a single line of code. Swap Groups helps you to have full control of your call tracking number management.
Attribution
Call Tagging
Tags is one of our most used features. You can use tags to identify better a potential customer or a lost sale! They can be, also, fun to use. For example, our sales team added some emojis to our inbound calls so that we can all understand better the quality of our inbound phone leads without digging into our CRM or other form of communication! Take a look below.


Besides that, tags can be very efficient when it comes to Reporting. You can, now, filter your call data based on your call tag outcome, which allows you to see how many calls converted in a sale, ended up talking to support, or any outcome you've set.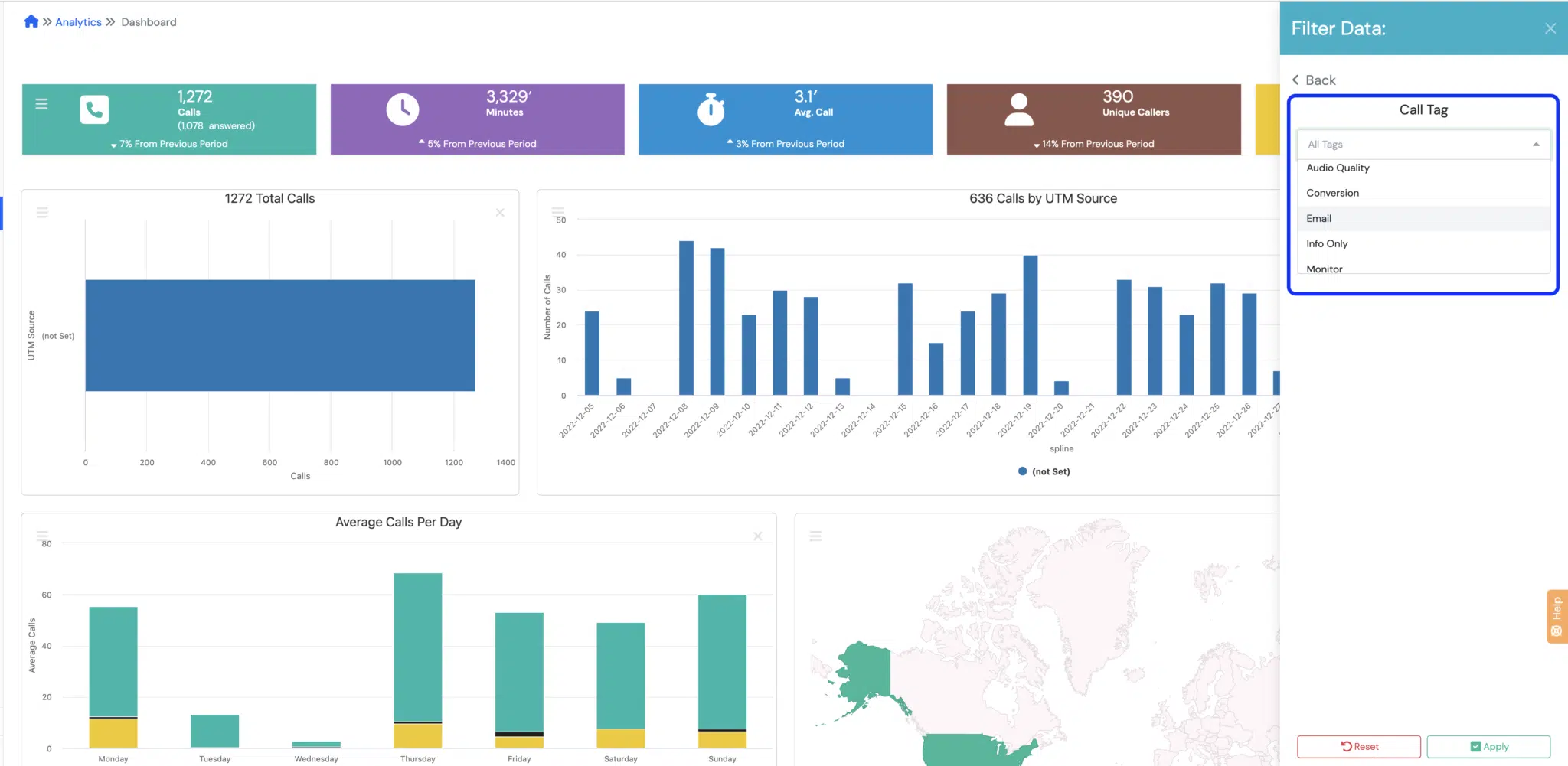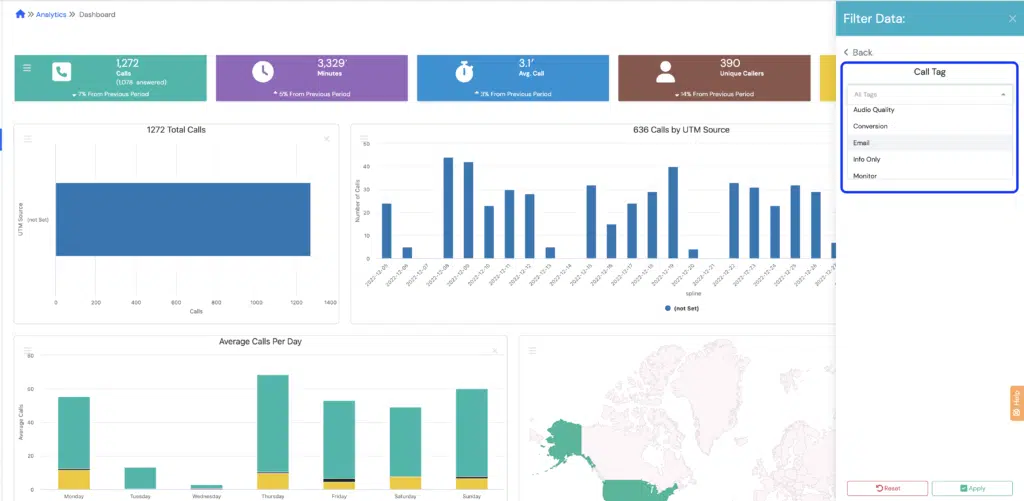 Analytics
Client Dashboard – Create a configurable dashboard to share with your clients!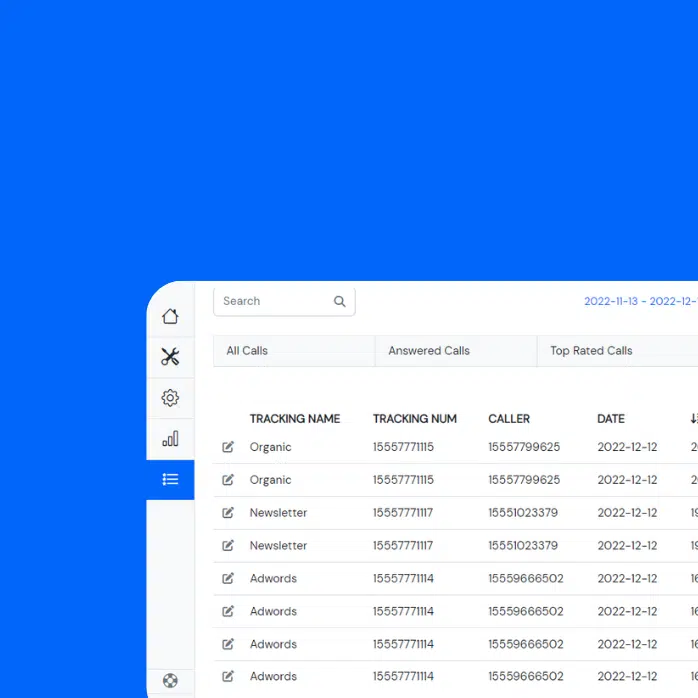 The Ultimate Call Tracking Dashboard Your Clients Will Love + vids [2022]
A call tracking dashboard enables marketing agencies to share phone call data with their clients and prove the value of their work – all under a single roof!
Views
The new call activity report comes with many features and options, so you and your team can make the most out of your caller's data. Customize each view, filter the data according to your needs, select which call data you wish to appear and boom your life is easier now! See the full guide!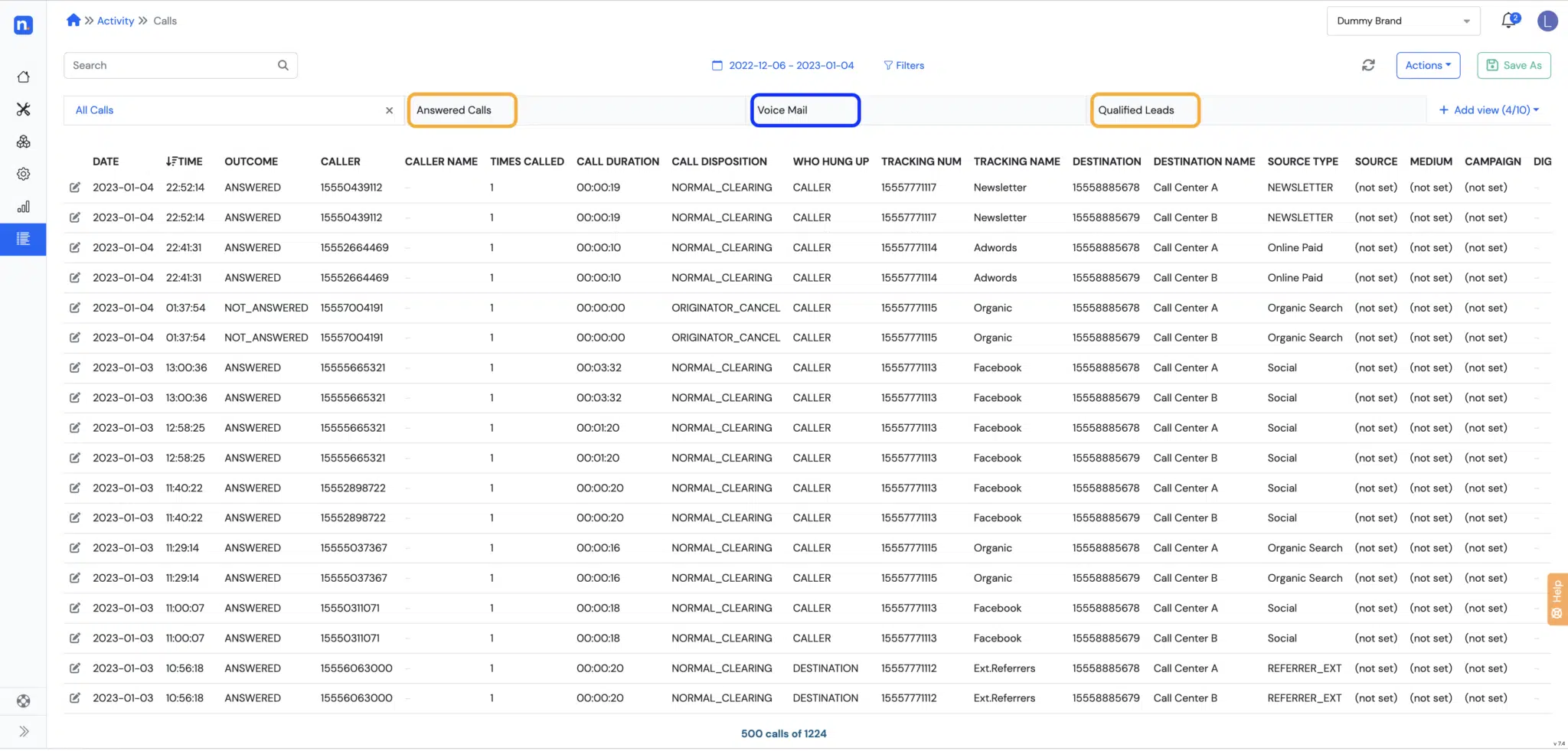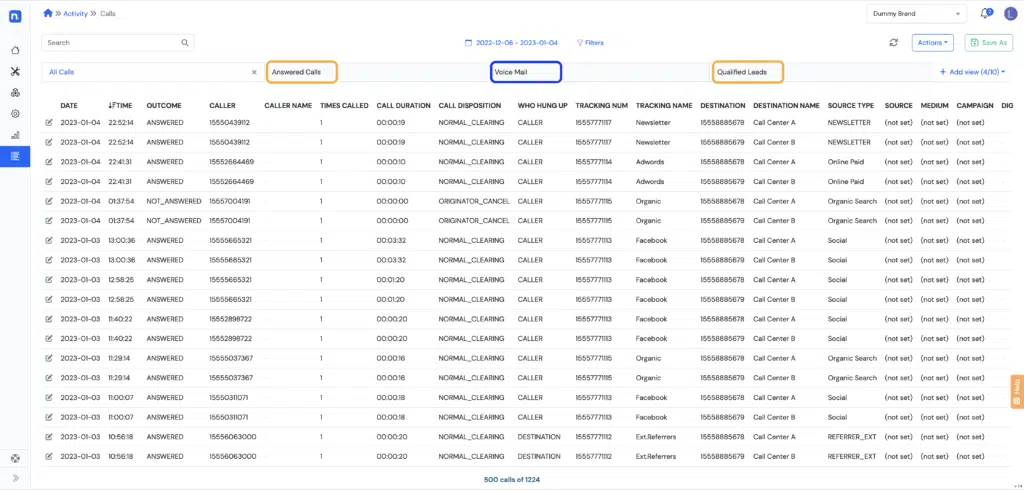 Integrations
API – The Nimbata REST API provides a method to programmatically access and modify the data within your Nimbata account. It is intended for developers and customers looking to integrate custom software directly with Nimbata.
Webhooks – Send your inbound Call Activity to any Web Application, Service or Reporting System in real-time. See the guide here.
GA 4 Integration – Native integration with Google Analytics 4, allowing you to send custom events!
Slack Integration – Native integration with our favorite collaboration platform to share call data with your team. See how you can turn your Slack workspace into lead management engine.
Automations
Integration Triggers
With our latest release you can now use phone call outcome data to enhance your attribution models in ad platforms and lead handling, with triggers, in key integrations covering your favorite marketing, sales and collaboration tools. Use it for conversion signals to enable better retargeting campaigns or to clearly see the new leads to Salesforce, HubSpot or other CRMs.
Automation Rules
Automation Rules allow you to classify your leads automatically. You set which types of leads you want to focus on, and Nimbata will tag, and / or assign a value to the ones that meet your criteria. Learn more in this guide or test them out own your own here
Teasing Next Releases for 2023 – Q1
Advanced Call Flow Builder
Awesome New Integrations
Advanced Form Tracking
Do you have a specific request? Don't hesitate to chat with us!