If you've recently logged in to your Google Analytics Universal account, you've surely seen the countdown! ⏰
Most probably you've also received an email from Google with the following title and description:
Universal Analytics is going away. As per Google's announcement, on July 1, 2023, standard Universal Analytics properties will stop processing data.
No need to worry We've taken all the necessary actions to ensure a smooth transition for you 😙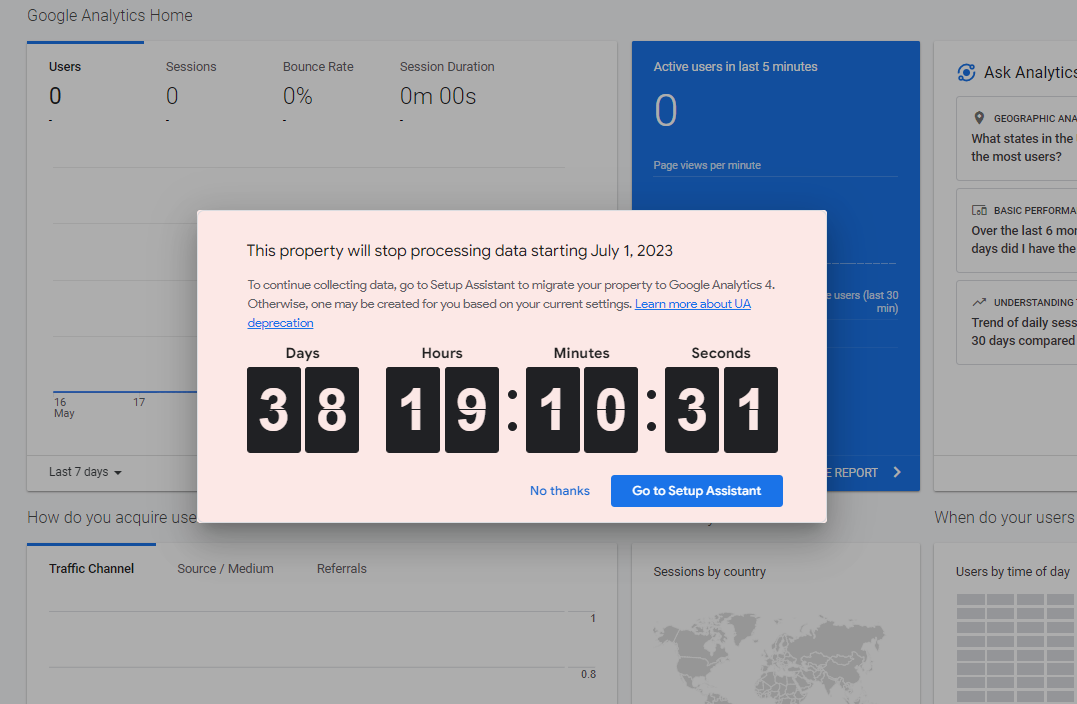 In the meantime, here is what we've been working on lately:
1. Client Dashboard
Our customized dashboard which you hopefully share with your clients just got even better! We wrote all about it and recorded a video for you here: https://www.nimbata.com/tips/call-tracking-metrics-report/
TIP: You can also export the dashboard in PDF!
2. Number Pool Estimator
The pool estimator should be your go to tool – to check if you have enough numbers on your pool. Well it just got even better since you can fetch all the necessary data from Google Analytics 4. Give it a go and let us know what you think!
3. UI fixes and bug resolutions
As always, each month the team performs UI/UX changes and fixes bugs that you report to us. Things to check out this month: A smoother navigational menu and tooltips in places where additional information was needed.