Track your calls as conversions in Microsoft Advertising and optimize your campaigns for better results.
Enable better call conversion tracking in Microsoft Advertising and get higher quality leads
.
Connect your Microsoft account to nimbata through nimbata app



Configure the Microsoft Ads and nimbata settings

Start monitoring your Call Conversions in your Microsoft Ads dashboard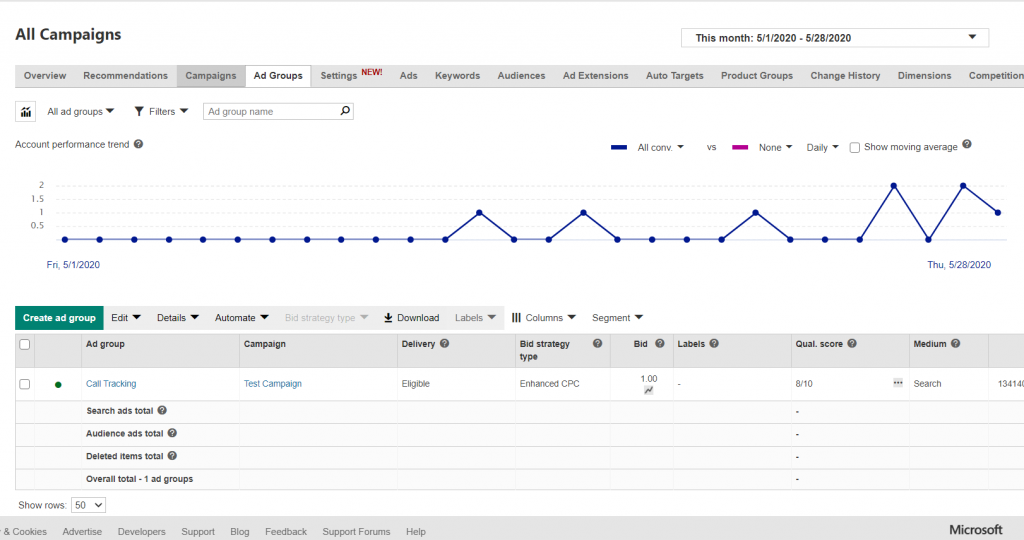 You got more Questions about Microsoft Ads + nimbata?
Connecting Nimbata to your Microsoft Advertising account allows you to keep track of your pay-per-click ad campaigns, drawing insights on specific ad groups and keywords that inspired customers to call your business.
Once you integrate Nimbata with your Microsoft Advertising account, our app will start sending all the phone conversions generated from your Microsoft ads, so that you can assess their performance and optimize your campaigns for more conversions.
Microsoft Ads Integration is included in Pro Plan. If you want to learn more about nimbata's plans check our detailed pricing here.